Air Conditioning Repair Services

If you're constantly running your A/C but you're still suffering in a hot and humid house, call our High Point HVAC company for air conditioning repairs. Whether your cooling system is broken down or just inefficient, we'll pinpoint the cause and then tell you what needs to be done to fix it for good.
Elite Air Systems LLC is your local expert in repairing all makes and models of home air conditioning systems. Our air conditioning repair technicians are really good at what they do! We can solve all types of problems and are always ready to provide you with service no matter what's going on with your cooling system.
If it's time to replace the unit, we offer quality A/C replacement systems from RUUD with financing available. We strive to provide top-quality services at prices our customers can afford!
Call our High Point air conditioning repair company today to take advantage of our prompt service and flexible appointment scheduling! We'll be happy to offer you a free estimate for any of our services.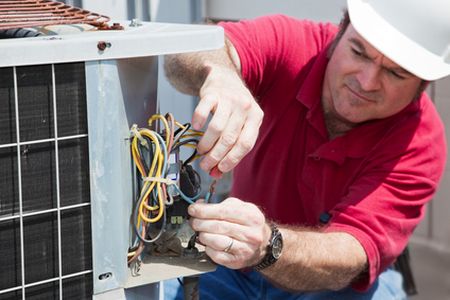 24/7 Emergency Air Conditioning Repairs
Don't worry about what time of day or night it is when you need help. With our 24-hour emergency air conditioning repair service, you know you can count on us to be there when you need us. We always make sure to have an on-call repair contractor available 24/7 to meet the needs of our customers.
Our emergency air conditioning repair service is available in Lexington, High Point, Thomasville, Archdale, and Trinity. We generally service these local communities and the surrounding areas. Give us a call if you live nearby to see if we can assist you.
The technician we send to your home will make sure your air conditioner is properly repaired so you won't keep having the same problems. Our highest priority will be to get you cool and comfortable again as quickly as possible without sacrificing quality over speed of service. Call us today!
Recent Articles
The Importance Of Commercial Air Conditioning Maintenance
There are few things High Point business owners and their clients love as much as their cooling system. Once that summer heat reaches its peak, the only thing you want to do is seek out the nearest i […]
4 Tips To Keep Your Lexington Home Energy Efficient
As energy costs rise in Lexington, NC and across the U.S., everyone's looking for ways to improve the energy-efficiency of their home. If you're looking for tips on how to keep your Lexington home en […]