Your HVAC Company in Thomasville, NC
Elite Air Systems LLC wants to be your go-to HVAC company in Thomasville! We offer you a team of talented and skilled HVAC technicians who are dedicated to providing you with exceptional service. You can count on our Thomasville HVAC company for quality heating repairs, A/C repairs, system replacements, maintenance, inspections, and tune-ups.
If you haven't found a Thomasville HVAC company and you need service for your residential or commercial heating and cooling equipment, we hope you'll give us a call today. We would love the opportunity to show you why you can trust our technicians to always provide you with reliable service.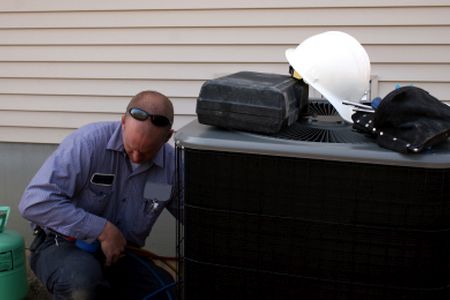 Electric & Gas Furnaces
Heat Pumps
Air Conditioning
Central Air Units
Residential & Commercial
24/7 Emergency Heating & A/C Repairs
Don't know what to do about getting heating and air conditioning repairs after hours or on a weekend? Elite Air Systems LLC offers reliable 24/7 emergency heating & A/C repair service in Thomasville. We would be happy to come to your rescue anytime your furnace, heat pump, or air conditioner goes out.
Of course, we also provide residential and commercial heating & A/C repairs during the day as well. You'll get consistent, professional results whether it's in the middle of the night or on a holiday. Give us a call, we're standing by to assist you.
Commercial HVAC Services In Thomasville
If you own a commercial building in the Thomasville area and it's outfitted with a heating and cooling system, you'll need a commercial HVAC contractor for service. Finding a reliable commercial HVAC company who will be there when you need them isn't always easy. Sometimes you have to go through different companies until you find one you can really depend on.
Elite Air Systems LLC wants to be your dependable commercial HVAC company. Let us take this opportunity to provide you with the repair service or maintenance you need today. We will work hard to earn your business.
Heating & Air Conditioning Maintenance
Your heating and air conditioning equipment need maintenance on a regular basis. If you neglect the maintenance, you'll deal with more breakdowns, an early system replacement, and a lot of discomfort along the way.
HVAC maintenance is very affordable when compared to the cost of extensive repairs and installing a new furnace or A/C. Our Thomasville HVAC company can help you keep up with the maintenance so you enjoy all the benefits of owning a well-running, reliable heating and cooling system.
Recent Articles
The Importance Of Commercial Air Conditioning Maintenance
There are few things High Point business owners and their clients love as much as their cooling system. Once that summer heat reaches its peak, the only thing you want to do is seek out the nearest i […]
4 Tips To Keep Your Lexington Home Energy Efficient
As energy costs rise in Lexington, NC and across the U.S., everyone's looking for ways to improve the energy-efficiency of their home. If you're looking for tips on how to keep your Lexington home en […]