Your High Point Commercial HVAC Contractor

Are you searching for a qualified HVAC contractor who has the skill to take good care of your commercial heating and cooling system? You'll get dependable service from our High Point HVAC company at Elite Air Systems LLC.
Whether we're replacing an old heating system in your historical building, solving a ventilation problem, or installing a completely new furnace in your high-tech office, our team of expert technicians deliver custom solutions to meet your needs.
At Elite Air Systems LLC in High Point, NC, we provide a complete range of commercial heating and cooling service. We'll be here for you when you need repairs, maintenance services, an A/C tune-up, a replacement system, or a new installation.
Our skilled technicians service all makes and models of commercial heating and cooling systems and are fully licensed and insured.The next time you need a commercial heating and cooling contractor for installation, repair, or maintenance in High Point or our other service areas, call Elite Air Systems LLC!
Prompt, Professional Service
Complete Commercial HVAC Services
Competitive Rates
Financing Available
15+ Years in Commercial Heating & Cooling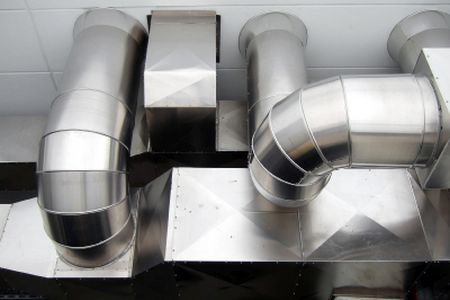 Dependable Commercial Heating and Cooling Services
As a business in the central North Carolina area, you know how important it is to keep your customers and staff comfortable inside your establishment. The last thing you want is to keep shutting down the business because your heating and cooling contractor couldn't solve a problem for you.
One thing you can always depend on, we are great at troubleshooting HVAC problems and we know how to do our job right. Every member of our commercial heating and cooling team is qualified to meet your needs and dedicated to your complete satisfaction.
Our Commercial Heating & Cooling Services:
24/7 Emergency Heating & A/C Repair Service
Same Day Service Available for Regular Appointments
RUUD Commercial Heating & Cooling Replacement Systems
HVAC Retrofits & Gas or Oil Conversions
Heating & Cooling Upgrades
Repair & Service for All Commercial HVAC Systems
Preventive Maintenance Service & Tune-Ups
Ventilation & Air Quality Systems
Recent Articles
The Importance Of Commercial Air Conditioning Maintenance
There are few things High Point business owners and their clients love as much as their cooling system. Once that summer heat reaches its peak, the only thing you want to do is seek out the nearest i […]
4 Tips To Keep Your Lexington Home Energy Efficient
As energy costs rise in Lexington, NC and across the U.S., everyone's looking for ways to improve the energy-efficiency of their home. If you're looking for tips on how to keep your Lexington home en […]