Furnace Installation & Repair Services

Are you having a problem with your furnace today? Elite Air Systems LLC is your High Point furnace repair expert. Our repair technicians are skilled and experienced in diagnosing and repairing all makes and models of electric furnaces, gas furnaces, and other heating systems.
Our High Point furnace repair company is here to help you with the right repair solution. If your furnace is completely broken down, we can get your heater back on line fast or offer you a replacement system. We're also happy to help you with simple problems like re-calibrating the furnace thermostat or replacing a blown fuse.
Our team at Elite Air Systems LLC is dedicated to providing you with dependable service. Our highest priority is to make sure your furnace is able to keep your home comfortable and warm all winter long. We take the time to diagnose your furnace correctly, so we can offer you a repair solution that lasts. Contact us now for furnace repair service, we are always ready to assist you!
Fast & Accurate Furnace Repairs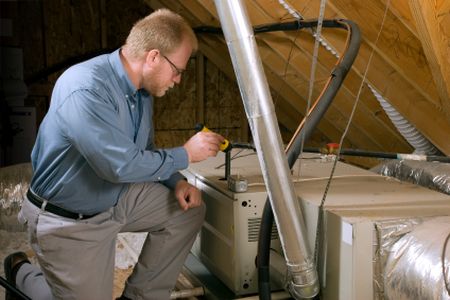 24/7 Emergency Furnace Repair Service
Nobody likes to have a furnace breakdown in the middle of a cold, dark night. It's never convenient to have to call a High Point HVAC company for heating repairs in the middle of the night.
No matter when your furnace breaks down, you can always count on our team to be ready to provide you with fast and friendly emergency furnace repairs. We make sure we have an experienced heating contractor on call to meet your needs. We also keep their service vans stocked full of parts and supplies so they have quick access to the parts they need to fix your furnace fast.
If you call us for furnace repairs but it's time to replace your old furnace with a new model, we can take good care of you. We offer quality furnace replacement systems from RUUD. Financing is available for new system installation.
Recent Articles
5 Ways To Keep Your Furnace Running All Winter In High Point, NC
The last thing you want this winter is to deal with a furnace breakdown. When the nights start to get chilly and the cold season is about to arrive in High Point, it's time to prepare your furnace to […]
The Importance Of Commercial Air Conditioning Maintenance
There are few things High Point business owners and their clients love as much as their cooling system. Once that summer heat reaches its peak, the only thing you want to do is seek out the nearest i […]