High Point Heat Pump Repair, Replacement & Installation

Most homes here in the High Point, NC area are heated by heat pumps. If you've been thinking about installing a heat pump because of the efficiency or need service for your existing equipment, call Elite Air Systems LLC. We're the local High Point HVAC company to trust for expert installation, maintenance, and repairs.
Elite Air Systems LLC has been the name to trust for heat pump services since 2007. We've worked hard as industry professionals for more than two decades to meet the needs of High Point home and business owners.
Heat pumps are the most common heating system throughout the central area of North Carolina. Our heating contractors are experts in diagnosing and repairing heat pumps of all makes and models. We also offer maintenance, heat pump replacements, and expert installation service. Whether you need to call us for emergency repairs or a replacement heat pump, we can provide you with expert service.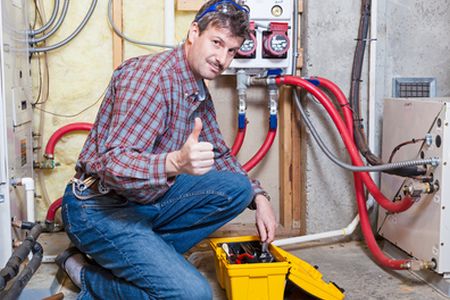 Expert Troubleshooting & Repair
Quality Heat Pump Installations
24/7 Emergency Heat Pump Repairs
Affordable Quotes & Quality Service
24/7 Emergency Heat Pump Repair Service
Don't fret when your heat pump quits working or doesn't blow warm air! Our heating contractors are highly skilled in residential and commercial heat pumps. We offer expert 24/7 emergency heating repairs in the Lexington, Archdale, Greensboro, High Point, and Thomasville areas of North Carolina. Our technicians will get your system running again fast!
Replacement Heat Pumps
Our heat pump repair technicians may recommend a replacement heat pump if it no longer makes economic sense to keep on repairing your old unit. You can trust our honest recommendations because you are our priority and we offer ethical service. We provide complete heating replacement solutions including a variety of well-made heat pumps from RUUD. Financing from the manufacturer is available with all of our installations. RUUD makes quality heat pumps that last.
Our HVAC company also gives second opinions on heat pump replacements. If another High Point contractor has recommended a replacement and you aren't sure about their advice, give us a call. We would be more than happy to see if we can give your heat pump a few more years of service life.
Recent Articles
5 Ways To Keep Your Furnace Running All Winter In High Point, NC
The last thing you want this winter is to deal with a furnace breakdown. When the nights start to get chilly and the cold season is about to arrive in High Point, it's time to prepare your furnace to […]
The Importance Of Commercial Air Conditioning Maintenance
There are few things High Point business owners and their clients love as much as their cooling system. Once that summer heat reaches its peak, the only thing you want to do is seek out the nearest i […]