Furnace Replacement & Installation Services

Has your old furnace finally broken down for good? Elite Air Systems LLC is your go-to HVAC company for quality furnace replacement systems in the High Point, NC area. We provide sales and installation of electric and gas furnaces of all sizes and types.
It's important to consider both your budget and your home comfort needs when evaluating the type of furnace replacement system, you need. Evaluating the square footage of your home as well as defining what level of comfort you expect to achieve is a part of the process of helping you choose a new furnace. We can help you choose the right furnace which will maximize your indoor comfort and your home's energy efficiency.
We offer affordable furnace replacement systems for every budget in the High Point area. Call us to schedule service today!
Quality Furnace Replacement Systems
We want our customers in the High Point, NC area to enjoy a reliable furnace that heats their home efficiently. This is why we offer quality furnace replacement systems from RUUD. We choose to work with this manufacturer because we know they offer the most reliable gas and electric furnaces for homes. Plus, we are able to connect you with financing from RUUD for your new replacement furnace.
Why Choose Us For Furnace Replacement?
Elite Air Systems LLC has been helping local homeowners with quality furnace replacements since 2007. Our heating contractors have years of expertise in electric and gas furnace installation and furnace repair services. Our experience and dedication to providing the highest standards of workmanship means you can depend on us to install your new equipment right the first time!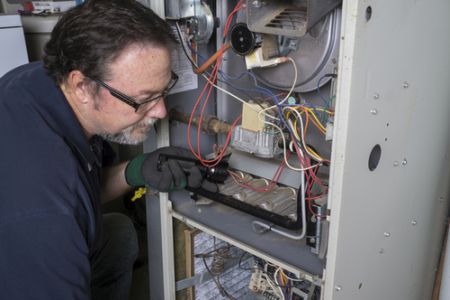 24/7 emergency service
Same-day service
Financing is available
Locally owned and operated
Over 15 years' experience
Owner oversees every job
Recent Articles
5 Ways To Keep Your Furnace Running All Winter In High Point, NC
The last thing you want this winter is to deal with a furnace breakdown. When the nights start to get chilly and the cold season is about to arrive in High Point, it's time to prepare your furnace to […]
The Importance Of Commercial Air Conditioning Maintenance
There are few things High Point business owners and their clients love as much as their cooling system. Once that summer heat reaches its peak, the only thing you want to do is seek out the nearest i […]