Your HVAC Company in Trinity, NC
As a local Trinity HVAC company, it is our pleasure to offer you our top-quality heating and air conditioning services today. We understand that finding reliable service you can always depend on isn't easy. If you've been hunting for an experienced expert in residential or commercial HVAC systems, Elite Air Systems LLC is the name to remember.
With our more than a decade and a half of industry experience, we can work on all makes and models of heating and cooling systems. In addition to emergency repairs, our technicians offer a complete line of heating and air conditioning services to meet your every need. Contact our Trinity HVAC company if you need repairs, a replacement system, or maintenance. We are always here to take your call!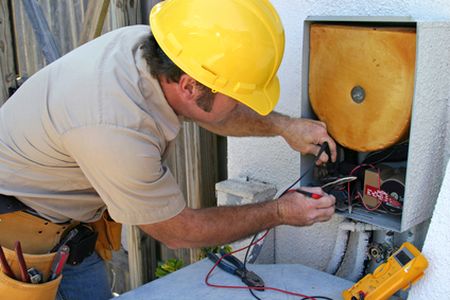 Service for All Makes & Models
24/7 Emergency Repairs Available
Flexible Scheduling & Same Day Service
Licensed & Insured HVAC Company
Financing & Free Estimates for New Systems
24/7 Emergency Heating & A/C Repairs
Our Trinity HVAC company is all about providing the solutions our customers need. We understand that you can't help when your furnace goes out or when your A/C breaks down, so we provide around-the-clock emergency repairs service every day of the year. We have a team of expert heating and A/C repair contractors who are always standing by to take good care of you. All you have to do is call 336-442-6709 to get service now.
Commercial HVAC Services In Trinity
Our commercial HVAC technicians are highly skilled in troubleshooting all makes and models of commercial furnaces, heat pumps, and air conditioners. We know how to find and fix the problem fast! When you own or operate a business in Trinity, you need to keep the number of a reliable commercial HVAC company on hand. There's no telling when you may need emergency heating repairs or an A/C replacement, so be sure to keep our number ready for those surprise breakdowns!
Heating & Air Conditioning Maintenance
Elite Air Systems LLC offers heating & air conditioning maintenance services to help you prevent breakdowns and an early system replacement.
Taking care of your HVAC system is a lot like getting regular checkups from your doctor. The maintenance will tell you when repairs need to be made before a problem can cause complete mechanical failure.
Plus, every machine needs to be lubricated in certain places, tested, cleaned, and adjusted in order to run reliably and at the most efficiency possible. Let us take care of your heating and air conditioning maintenance this week so your equipment can take good care of you.
Recent Articles
The Importance Of Commercial Air Conditioning Maintenance
There are few things High Point business owners and their clients love as much as their cooling system. Once that summer heat reaches its peak, the only thing you want to do is seek out the nearest i […]
4 Tips To Keep Your Lexington Home Energy Efficient
As energy costs rise in Lexington, NC and across the U.S., everyone's looking for ways to improve the energy-efficiency of their home. If you're looking for tips on how to keep your Lexington home en […]