Your HVAC Company in High Point, NC
Elite Air Systems LLC is the name you can trust for all your service needs in High Point. If you have been looking for a reliable High Point heating and cooling company who provides expert service, it would honor us to be your go-to choice.
Our HVAC company has been providing service to local businesses and residents for over 11 years, and we're proud of our reliable service record. We employ experienced HVAC contractors who have the same high standards of service excellence as our HVAC company. Each technician on our staff is fully licensed, insured, and local to the High Point area.
The next time you need heating and air conditioning services, get the quality service you deserve from Elite Air Systems LLC. We offer free estimates, financing, and complete heating and cooling services for your High Point home or business.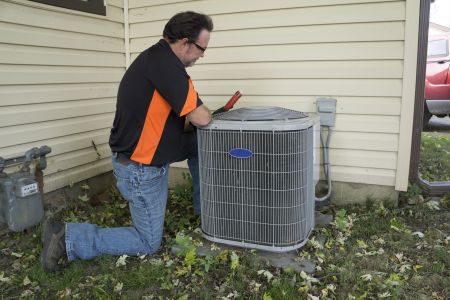 Free Estimates
Financing Available
24/7 Emergency Services Available
Complete Residential & Commercial HVAC
Licensed, Insured & Experienced Technicians
24/7 Emergency Heating & A/C Repairs
Do you need help with a broken-down furnace or A/C in High Point? You don't have to wait until the next morning or weekday. Just pick up the phone and call our 24-hour emergency service line at 336-442-6709.
Whether you need heating repairs or air conditioning repairs, our heating and cooling contractors are always available to provide you with emergency repair service. Our HVAC company has an experienced technician on standby 24/7, and we make sure they have the tools and parts they need to repair your furnace, heat pump, or air conditioner without delay.
Commercial HVAC Services In High Point
Are you looking for an experienced commercial HVAC company in High Point? Elite Air Systems LLC is your local expert in commercial heating and cooling services. Our technicians are highly skilled in troubleshooting and repairing commercial HVAC systems of all types.
Whether you are currently looking for maintenance, repairs, a replacement furnace, or an A/C tune-up, we are ready and able to assist you. To get 24/7 emergency service or an estimate for a replacement unit, contact us by phone or use our online request form.
Heating & Air Conditioning Maintenance
Heating and air conditioning system maintenance is a task you don't want to neglect. Good maintenance will help the equipment function more efficiently and reliably. It will also prevent breakdowns and lengthen the life of the equipment.
If it's time to give your heater, furnace, heat pump, or air conditioning system the maintenance it needs, call our High Point HVAC company for service. Our technician will make sure your heating and air conditioning system is well-maintained.
Recent Articles
The Importance Of Commercial Air Conditioning Maintenance
There are few things High Point business owners and their clients love as much as their cooling system. Once that summer heat reaches its peak, the only thing you want to do is seek out the nearest i […]
4 Tips To Keep Your Lexington Home Energy Efficient
As energy costs rise in Lexington, NC and across the U.S., everyone's looking for ways to improve the energy-efficiency of their home. If you're looking for tips on how to keep your Lexington home en […]