Your HVAC Company in Archdale, NC
Are you looking for an HVAC company to provide you with service in Archdale? Whether you need repairs, maintenance, or a replacement system, our HVAC company at Elite Air Systems LLC can meet your service needs. Our highest priority is to provide you with quality customer care and honest, accurate work you can depend on.
In addition to expert heating and air conditioning repairs, you can depend on our Archdale HVAC company for system replacements, maintenance, and tune-ups. Is there anything we can help you with right now? If so, contact us now because we're always open.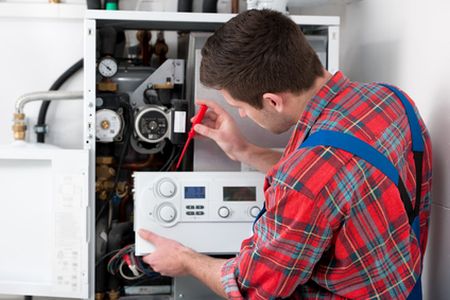 Archdale HVAC Company Since 2007
Quality Heating & A/C Repairs
Free Estimates on New Systems
Financing Available for New Systems
24/7 Emergency Heating & A/C Repairs
Your heating and air conditioning system plays an important role in your daily comfort. If it's not working right or isn't running efficiently right now, let us troubleshoot the system for you. Our HVAC company has experienced technicians on call who will find the problem no matter how complex or simple it is. Our heating and A/C repairs service is available 24/7 to both residential and commercial clients, so just give us a call now to get service.
Commercial HVAC Services In Archdale
The last thing any business in Archdale needs is an unreliable furnace or air conditioner. Whether your equipment breaks down in the winter or summer, it can mean closing the doors until the repair technician shows up. Trust our HVAC company for your commercial heating and air conditioning services. We respond quickly to our repair service calls and so are always available to assist you.
When we work on your heating and cooling system, we fix the problem right the first time. We are skilled and dedicated to providing you with the quality service you deserve. Let us take care of your HVAC system so you won't have to worry about another breakdown anytime soon.
Heating & Air Conditioning Maintenance
One of the easiest ways to make your heating and air conditioning system more reliable is to get regular maintenance. By staying on top of the tune-ups and repairs, the machinery will suffer from fewer breakdowns and will last longer.
We recommend monthly maintenance for a commercial HVAC system and a seasonal tune up, twice a year, for a residential system. If it's time to get your equipment serviced by a professional HVAC company, we would be happy to assist you.
Recent Articles
The Importance Of Commercial Air Conditioning Maintenance
There are few things High Point business owners and their clients love as much as their cooling system. Once that summer heat reaches its peak, the only thing you want to do is seek out the nearest i […]
4 Tips To Keep Your Lexington Home Energy Efficient
As energy costs rise in Lexington, NC and across the U.S., everyone's looking for ways to improve the energy-efficiency of their home. If you're looking for tips on how to keep your Lexington home en […]