Heating Repair Company: Emergency Services Available

Are you looking for an HVAC company who provides heating repairs in the High Point, NC area? Don't suffer in the cold for too long! You can get expert heating repair service at competitive prices from Elite Air Systems LLC. We provide 24/7 emergency heating repairs for all makes and models of heat pumps, gas furnaces, and packaged systems. We're also available daily for regular service appointments.
With over 15 years of experience in High Point heating repairs and an expert staff that works around the clock, you can trust in Elite Air Systems LLC anytime you need help.
Is your heater making strange noises or not blowing warm air? Let us take a look at your equipment today. We are the heating contractor who can quickly diagnose tricky heating system problems. There isn't a problem we can't solve if you let us!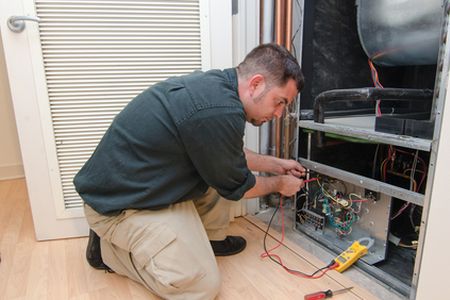 Reliable Heating Repairs
Competitive Rates
24/7 Emergency Heating Repairs
Same-Day Service for Regular Appointments
Fast & Accurate Heating Repairs
A malfunctioning heater doesn't always completely break down. If you realize there's a problem with your heating system, call a heating contractor for repairs right away so you can avoid more expensive damage to your HVAC system and the inconvenience of having no heat at all. Remember, just one tiny broken part can break other parts.
Using high quality parts installed by our knowledgeable professionals, our heating contractors will answer emergency heating repair calls and make sure that your equipment is working properly and reliably. We'll make sure you never again worry about the same problems with your heater. Just call Elite Air Systems LLC for heating repairs so we can make sure everything is as good as new.
Recent Articles
5 Ways To Keep Your Furnace Running All Winter In High Point, NC
The last thing you want this winter is to deal with a furnace breakdown. When the nights start to get chilly and the cold season is about to arrive in High Point, it's time to prepare your furnace to […]
The Importance Of Commercial Air Conditioning Maintenance
There are few things High Point business owners and their clients love as much as their cooling system. Once that summer heat reaches its peak, the only thing you want to do is seek out the nearest i […]