The Importance Of Commercial Air Conditioning Maintenance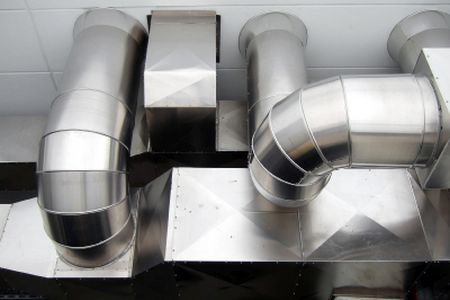 There are few things High Point business owners and their clients love as much as their cooling system. Once that summer heat reaches its peak, the only thing you want to do is seek out the nearest indoor space and soak in the cool air. The trouble is that without a tune-up, your air conditioning could break down seemingly out of nowhere, leaving you and your patrons without the comfort and relief of cool air. In this article from Elite Air Systems, we'll talk about why air conditioning maintenance is vital for your commercial space. So, if you've been struggling with the idea of bringing in a pro to make sure everything's running smoothly with your commercial HVAC unit, keep reading!
What You Should Know
What may surprise you is that maintenance is about much more than just preventing a major, unexpected breakdown. Regular maintenance for your AC unit allows your professional cooling service provider to inspect your system and ensure that it is working the way it should. So what are some of the advantages you can expect from this type of service?
Protect your business from air contaminants: Over time, your system can release mildew, dust, dirt, and other pollutants into the air inside your business structure, especially if it has not been well-maintained. This allows a pro to monitor your air quality and make suggestions for improvements. That way, you can run a business that is not only cool but also creates fresh air that's safe for breathing in.
Save on utility costs: Just because your system is still technically running, that does not mean it's running as it should be. If your AC unit is having any problems, it may have to work harder to provide you with the same cool air. This will cause a spike in your monthly energy bill costs, which means you're losing money that you could be spending on your business expenses. Plus, once your business is less energy-efficient, it is also less eco-friendly.
Improve and prolong: For one thing, having your system checked means you can improve the overall performance of the system. By doing this, you can also practically guarantee to prolong the lifespan of your system. Being able to stave off the need for premature replacement for as long as possible is one of the smartest things you can do.
So while there is an upfront cost to getting professional maintenance, this can end up saving you lots of money in the long run– money you can put towards your business!
Make The Smart Call
By calling on Elite Air Systems, High Point's top-rated HVAC contractor, you can be sure that you are getting the finest in quality workmanship, as well as customer service. We can thoroughly inspect your commercial cooling system, look for potential red flags and make any repairs needed. If your business ends up needing major A/C repairs, we can discuss the options with you; the older the system, the more likely you should opt for replacement. Let us work with you for your High Point air conditioning maintenance service needs.